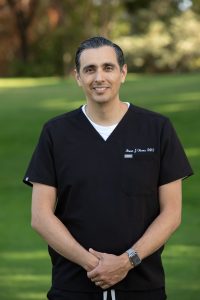 Dr. Brian Olvera has been practicing dentistry for over 10 years! He graduated from the Herman Ostrow School of Dentistry of University of Southern California in 2001 and is committed to furthering his training through continuing education every other month of the year. He attended Loma Linda University for special certification and completed the Implant Dentistry Continuum in 2020.
Dr. Olvera is a member of the American Dental Association®, the California Dental Association, the American Academy of Implant Dentistry, CDOCS and Spear Education.
His goal as a dentist is to provide patients with the utmost care, compassion and education
relating to oral hygiene.
Dr. Olvera has been married to his wife, Carolina, for over seven years, and they were thrilled to welcome to their family their first child, a son, in 2021. When Dr. Olvera is not in the office, he enjoys playing the cello and guitar and going rock climbing. He also serves as a yearly active volunteer for children in Mexico.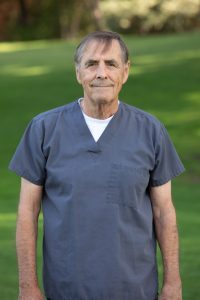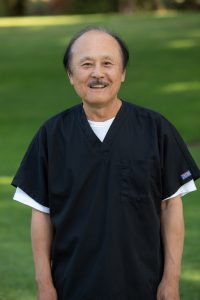 Glenn Arima, DDS
Periodontist
Meet Our Team
We are proud to present our fantastic dental team! Knowledgeable and friendly, our team is always willing to lend a helping hand and listen to your concerns as we ensure the success of your smile with our dental care in Downey, California. Schedule a visit with our exceptional dentists by calling us at 562-869-3037!
Front Office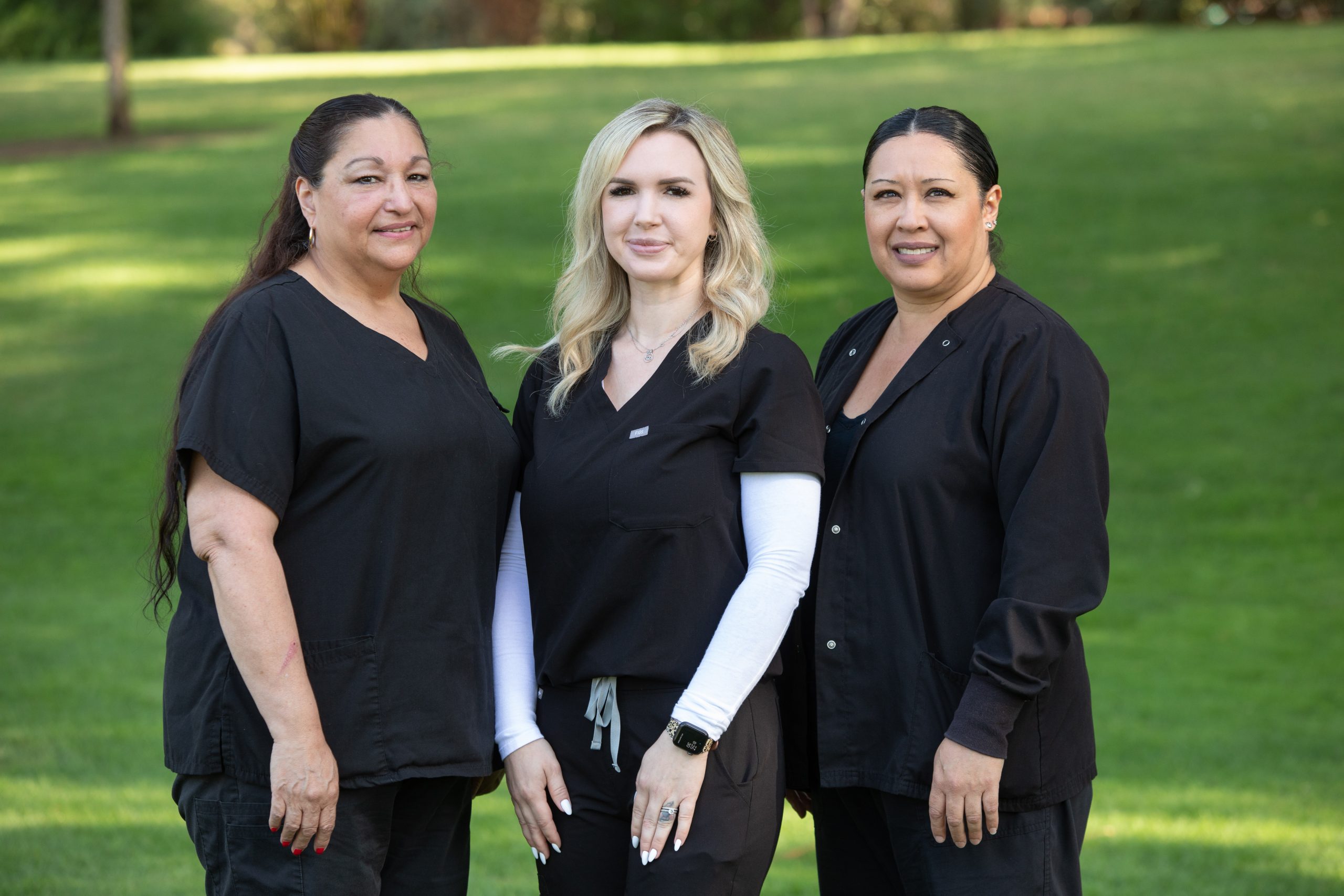 From left to right: Manda – Insurance Biller | Kristen – Office Manager | Maricela – Receptionist
Back Office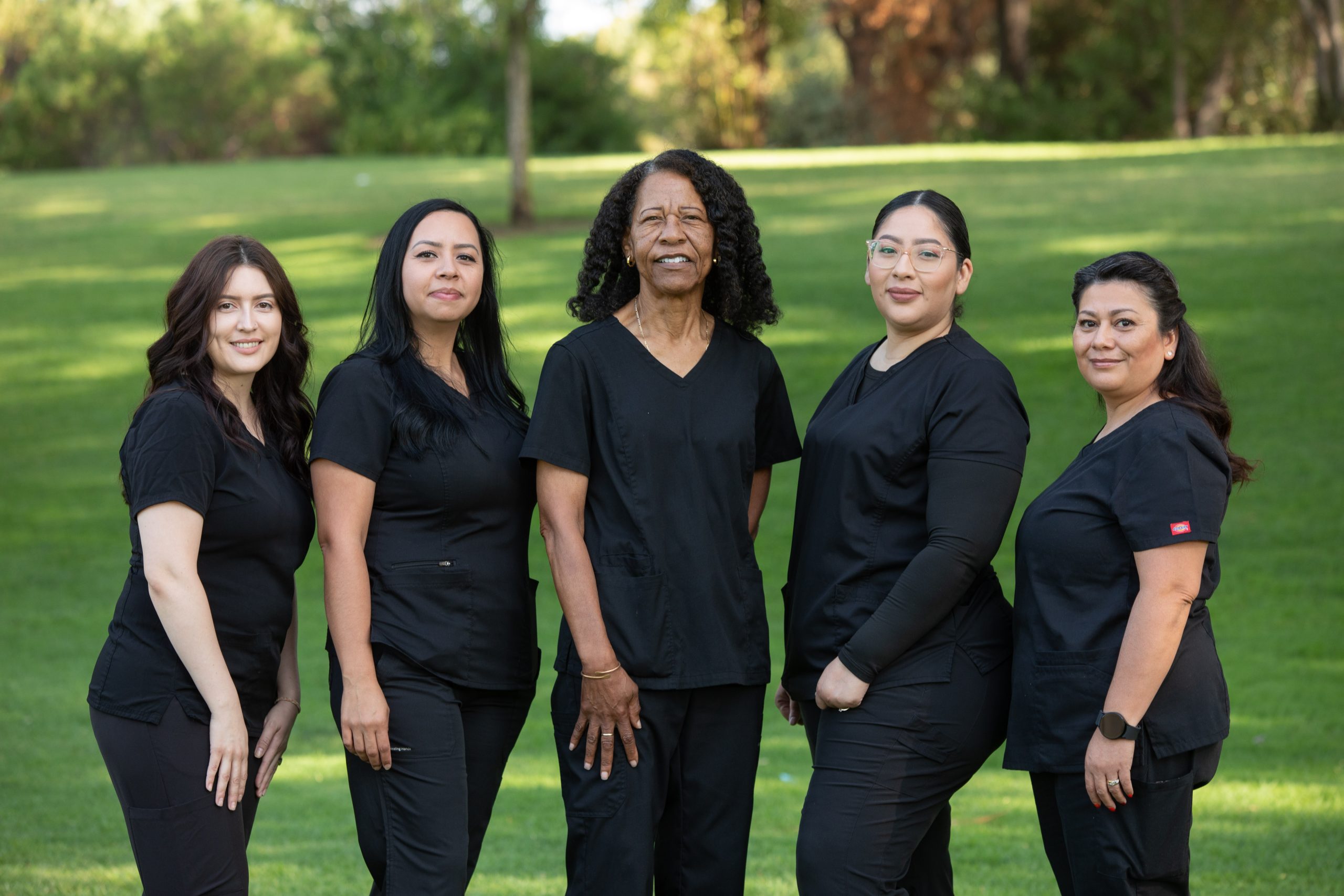 From left to right: Violeta – DA | Mariela – RDA | Gail – DA | Karen – RDA | Claudia – DA
Hygienists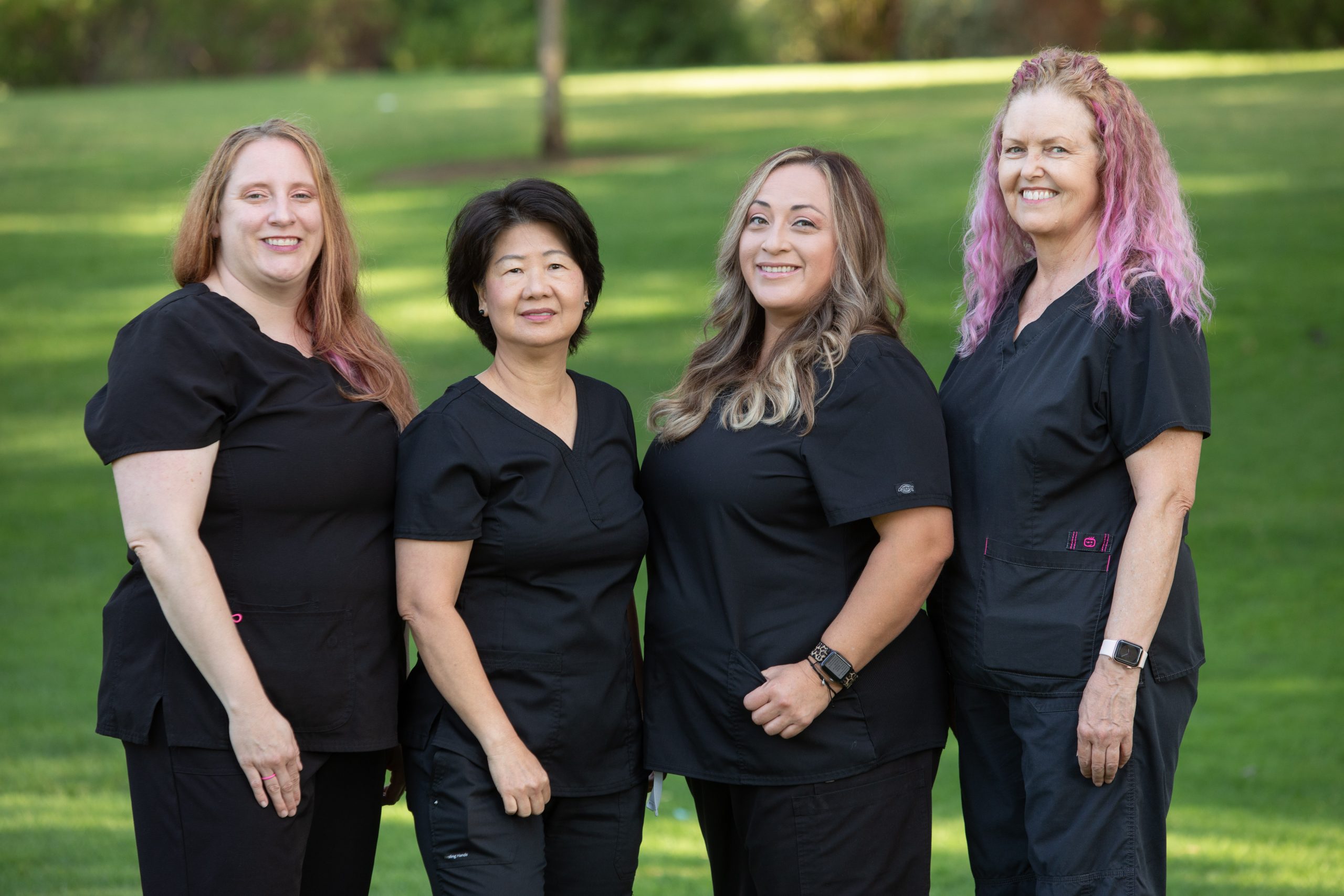 From left to right: Beth – RDH, BS | Ann – RDH, RDHAP, MHA, PhD | Erika – RDH, RDHAP | Marie – RDH, BS